Activation For Web Application
"Activate for Web Application" option is used for activating AppForms to a SharePoint web Application.
To install AppForms into a New SharePoint web Application we need to select "Activate for Web Application"
Click on à Activate for Web Application Radio button à Click on Next button.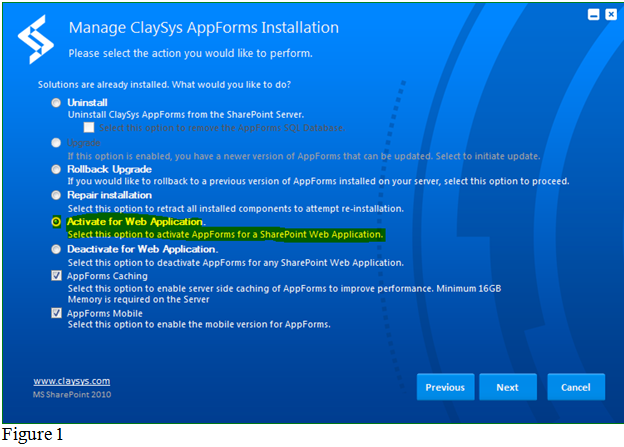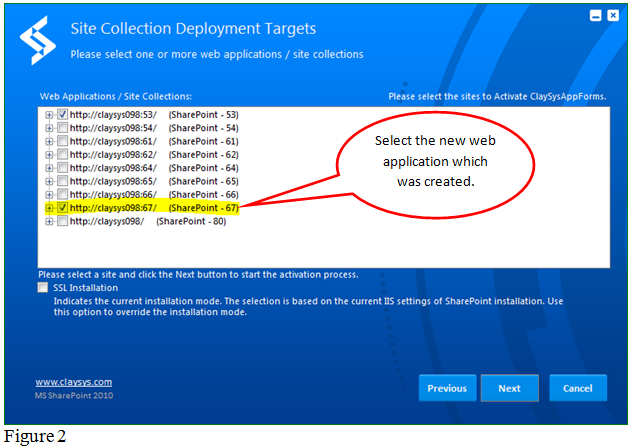 3.User will be able to enable the corresponding check box for newly created Web Application. Already deployed web application will be in enabled mode.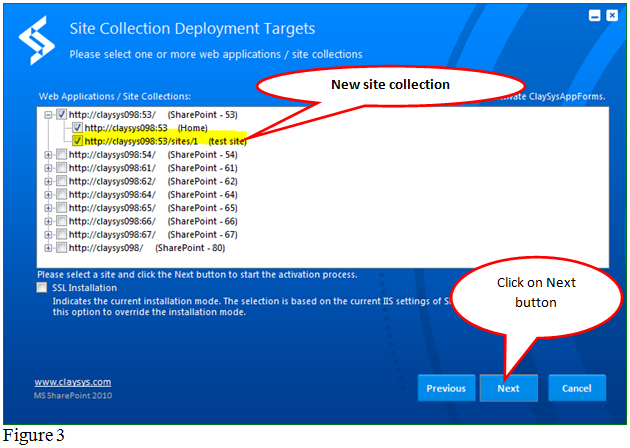 4. If new site collection is created in a web application that already have ClaySys AppForms Activated (existing web application), then user must check site collection under the web application. Click Next button.
5. AppForms installation will be done automatically. Click Next button.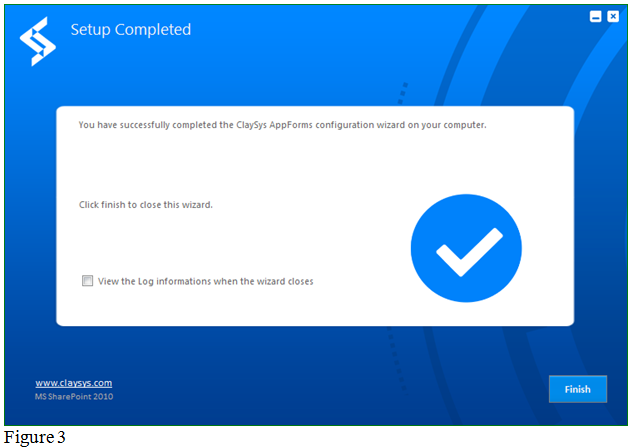 6. Click Finish button. The AppForms will be installed to the newly created Web Application/Site Collection.
Note: If web application in checked for ClaySys AppForms then it activate all site collection under the selected web application.