Configuration of MetaData Control in SharePoint
Configuration of MetaData Control
Step 1 : Click on 'Site Contents'.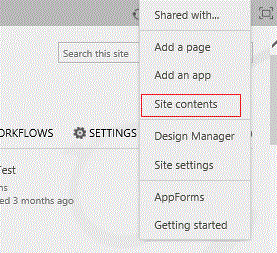 Step 2 : Click on 'add an app'.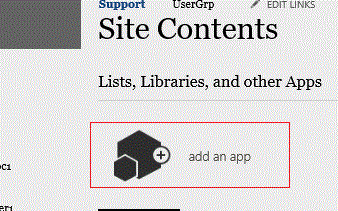 Step 3 : Click on 'Custom List'.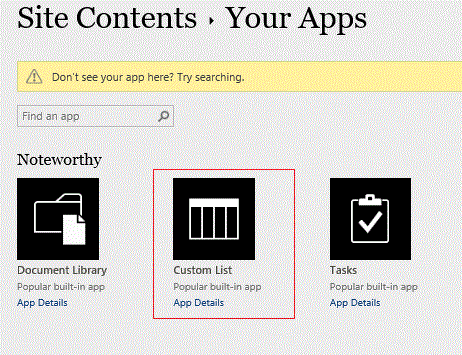 Step 4: A pop-up appears, Enter the name of the Custom List and click on 'Create' button .

Step 5: The created customList can be seen as shown in the figure 5 . Click on it to open.

Step 6:Click on the 'List' tab and then click on 'Create Column' icon .

Step 7 : a pop-up appears , enter the column name and choose 'Managed Meta-data' as the type of information.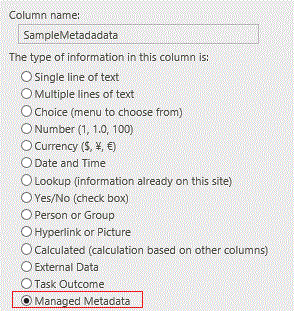 Step 8 :Check the 'Allow multiple Values' check-box to allow more than one value in column.

Step 9 : Choose 'Use a managed term set' to use predefined Term set . Some of the predefined term sets are shown in the figure 9 under the heading 'Managed Meta-data Service'. or we can choose 'Customize your term set' as shown in figure 10 .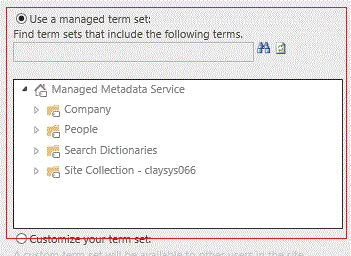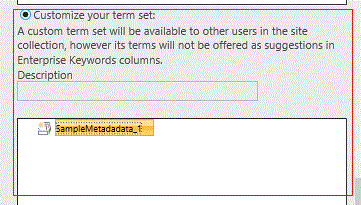 Step 10: Right click on 'SampleMetadata' icon and click 'Create Term' to create term .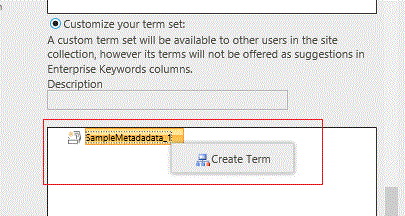 Created Terms are seen in the figure 12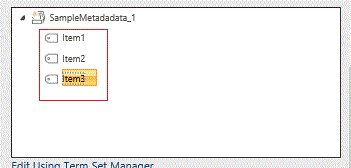 For each Parent Term we can create Child Term by right clicking on that Term and click on 'Create Term' option . In the same way you can Delete and Move Term .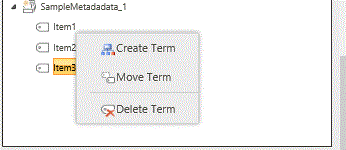 Step 11 :Select the Term to be displayed and click 'Ok' button.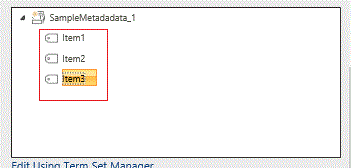 Step 12 : Click on 'ClaySys AppForm' icon .

Step 13: Click on 'Manage ListForms' .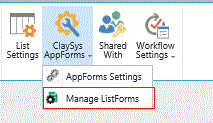 Step 14: As shown in the figure 16 , we can see the form containing the created meta-data control.