Upload Form
Upload Form : Steps
We have to create a new form in the target site and check-in the form before we can upload the backup of the form we had taken from the source site. Once the form is checked-in, right click on the form and select the option "Upload Form".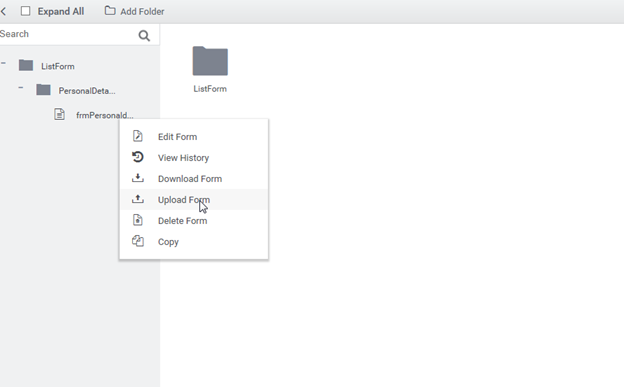 2. Clicking on the "Upload Form" option will show the following screen. If you have any MS SQL DataSource for WebService DataSource in use in the form, you can click on the import DataSource option, which will import the datasource settings along with the form configuration.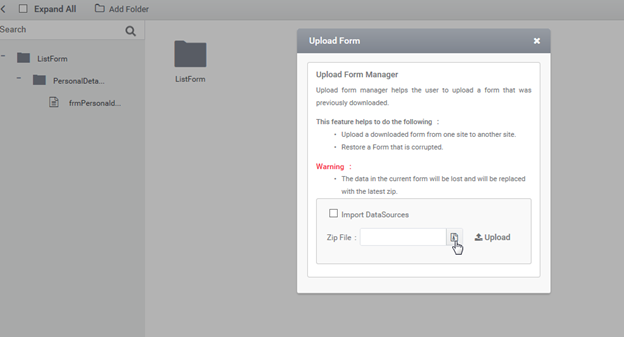 3. Select the form backup file we saved from the source site.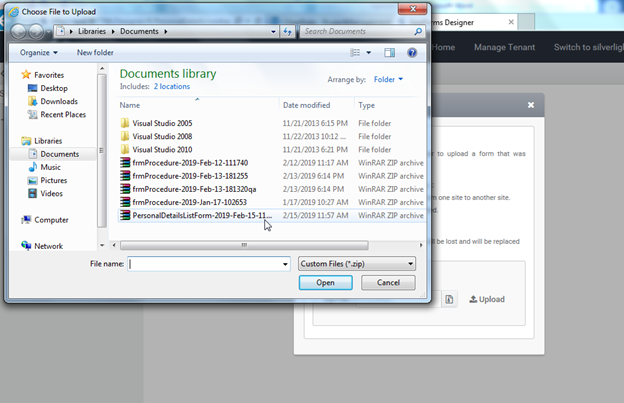 4. Once you select the file and click on upload, you will get the following successful message. And you are free to work with the form in the new site.