Simple Drag And Drop Designer
Create RPA Workflows with an intuitive, context-aware drag and drop workflow designer. The workflow designer enables configuring RPA Solutions with a minimum learning curve.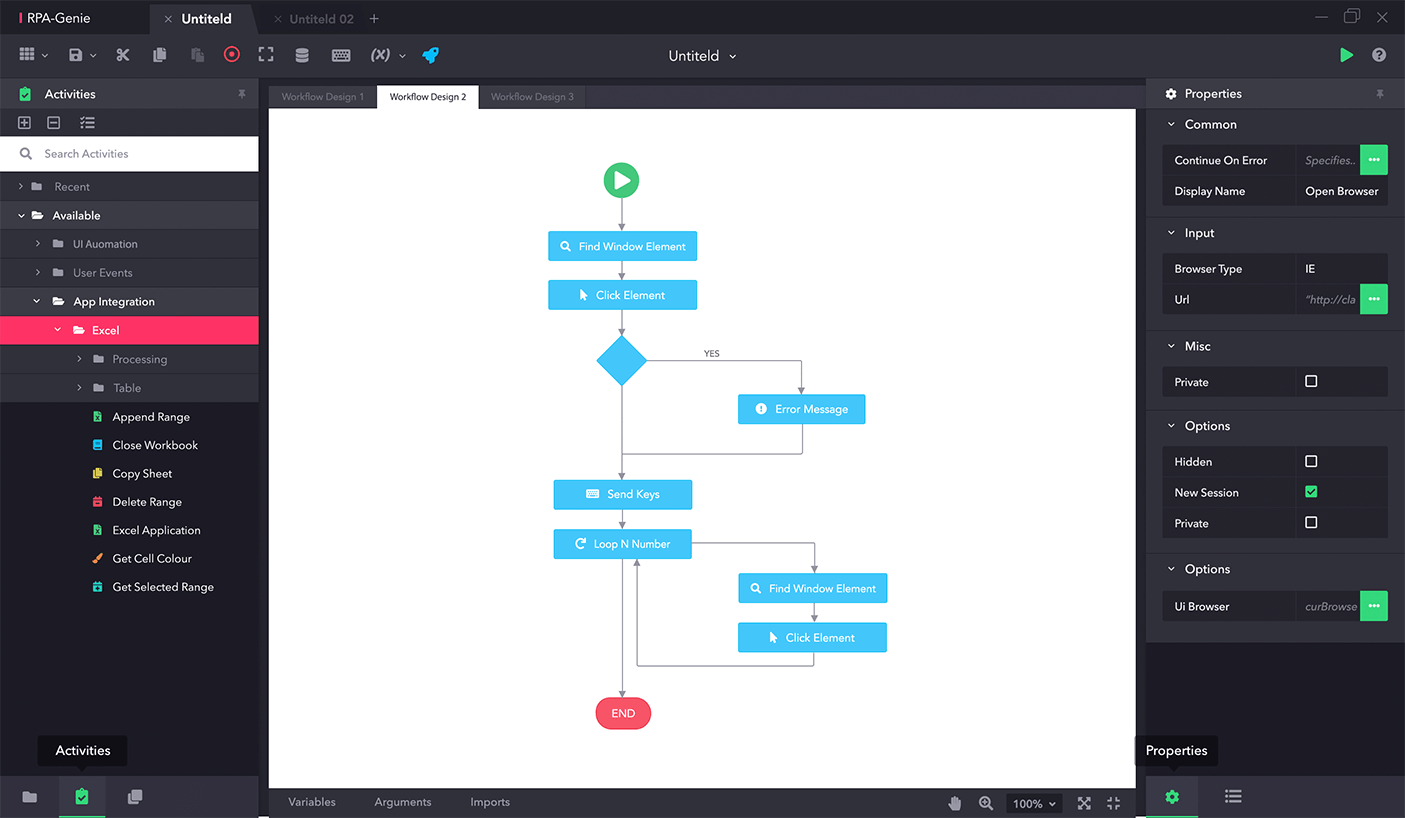 UI Explorer
RPA Genie comes with a UI Explorer application that lets you inspect and explore the UI Elements on the screen. This way you can easily create RPA workflows that interact with the controls present on the desktop.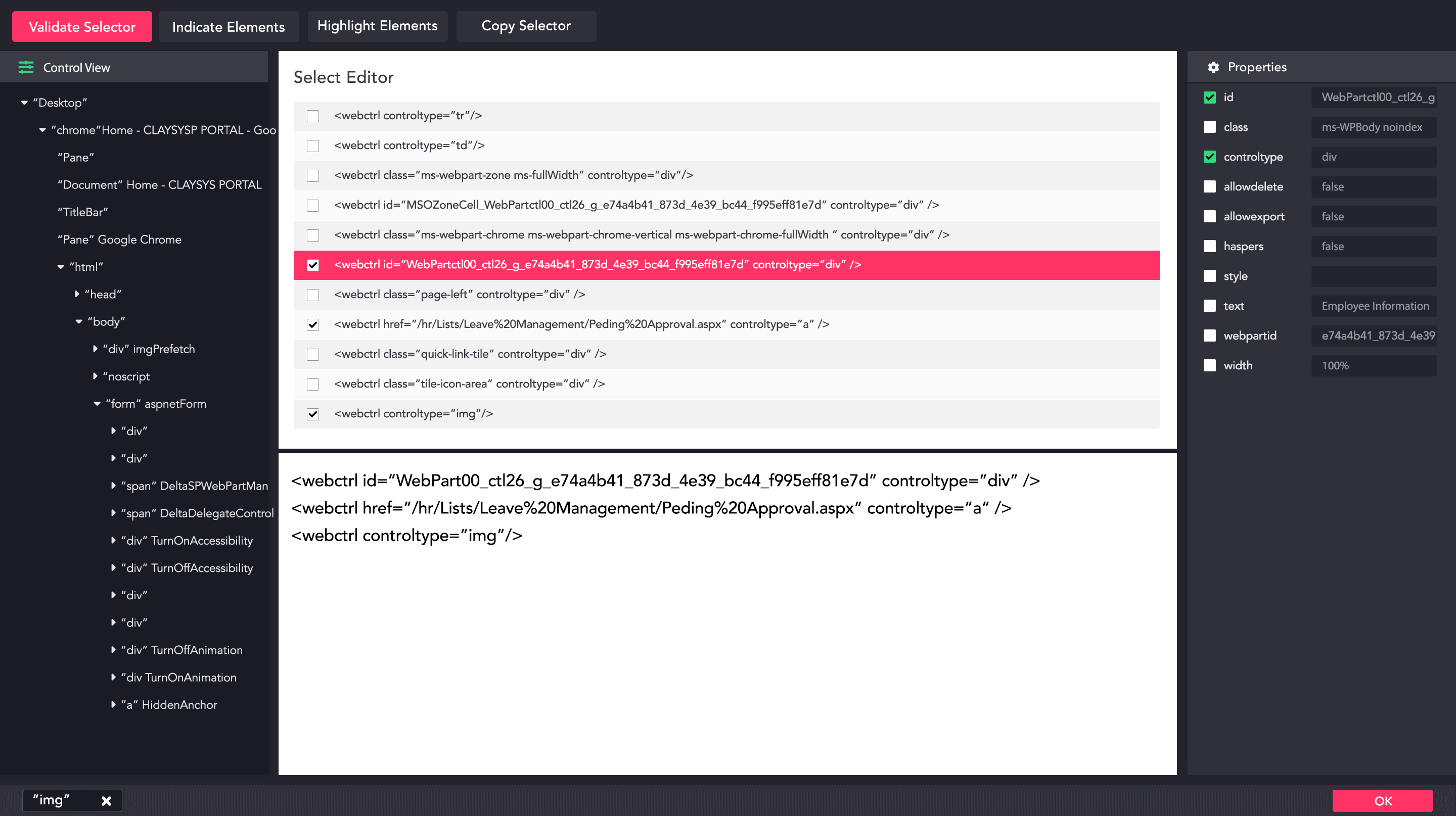 Extensibility using Custom packages
RPA Genie provides the ability to add custom functionality for creating custom activities as nuGet packages.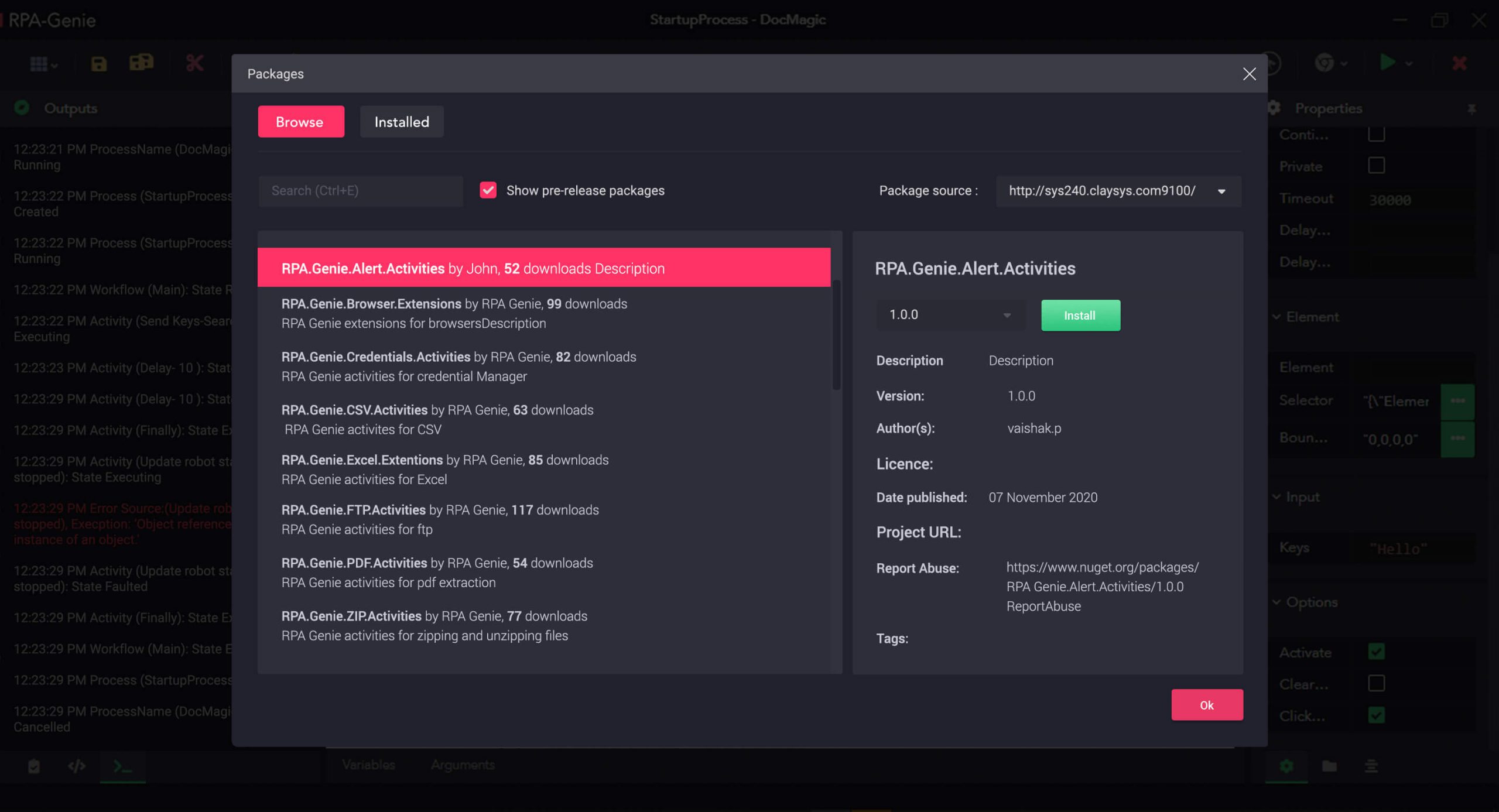 Version Control
Work on RPA Projects in a non-destructive way. Use the built-in version control so that you can keep the entire history of the changes made to the workflow.

Logging and Error Handling
RPA Genie comes with default Logging and Error Handling features. This helps diagnose and debug RPA workflows quickly and efficiently.
Bot Monitoring Tool
A central control panel where you can monitor every aspect of RPA genie. This helps to manage your robots that execute business processes.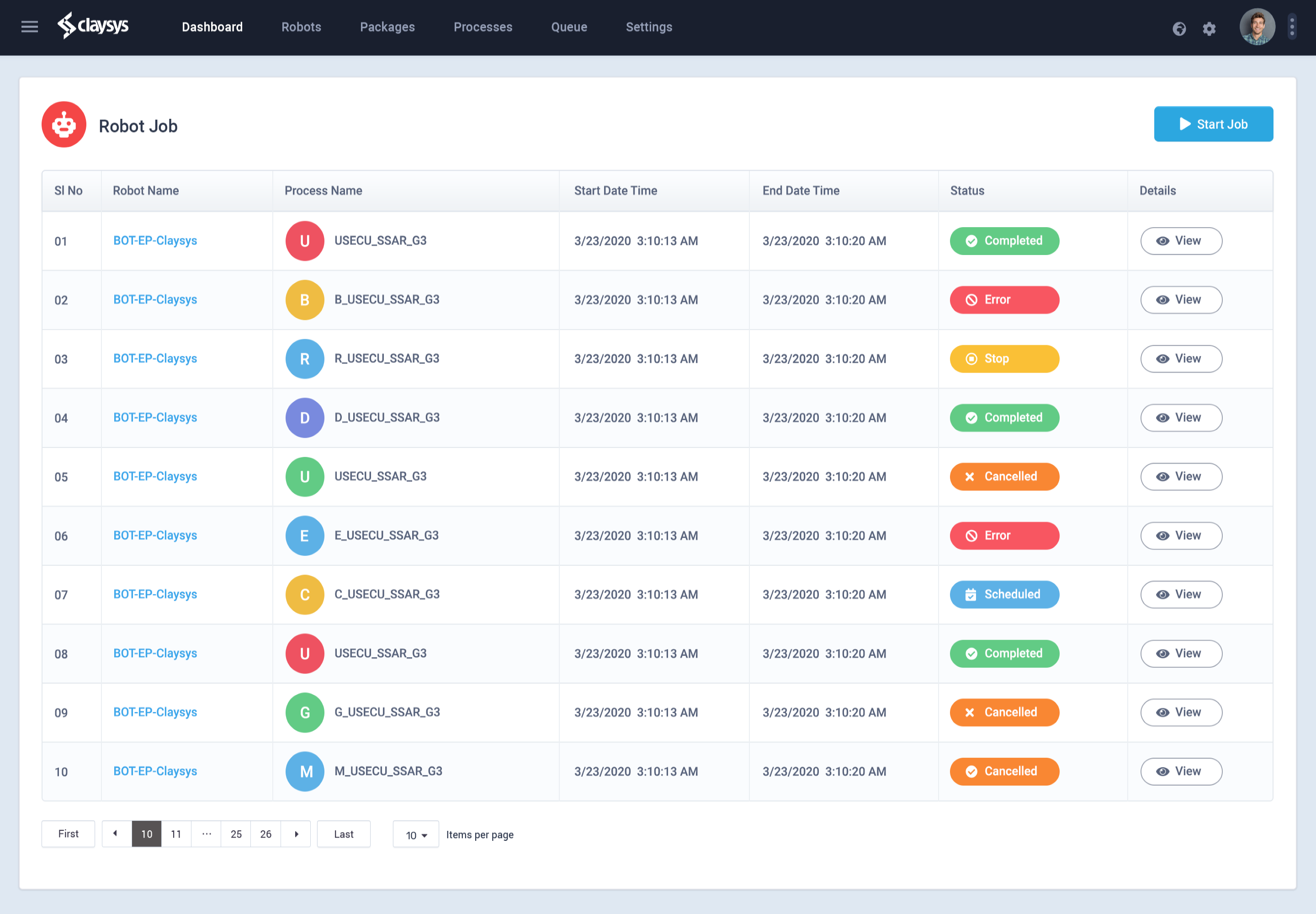 Access control for Projects and Bot processes
RPA Genie comes with an Access control and security module where you can grant permissions for individual resources that a user has access to.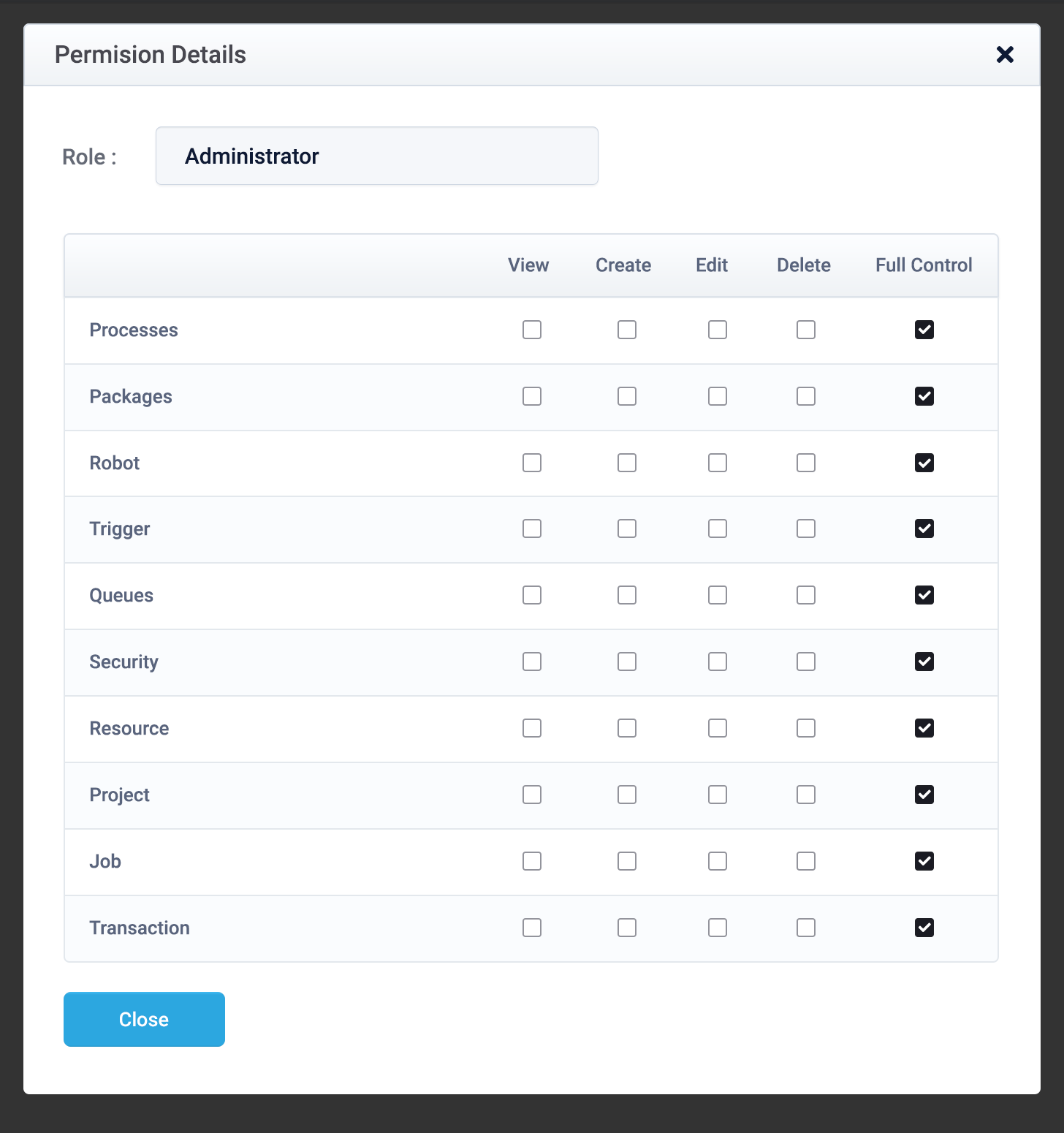 Automatic Triggering and Queuing
BMT comes with a scheduler that helps you start bots at specific time slots as required by the business process. Queues in BMT help the Bots queue up tasks for processing.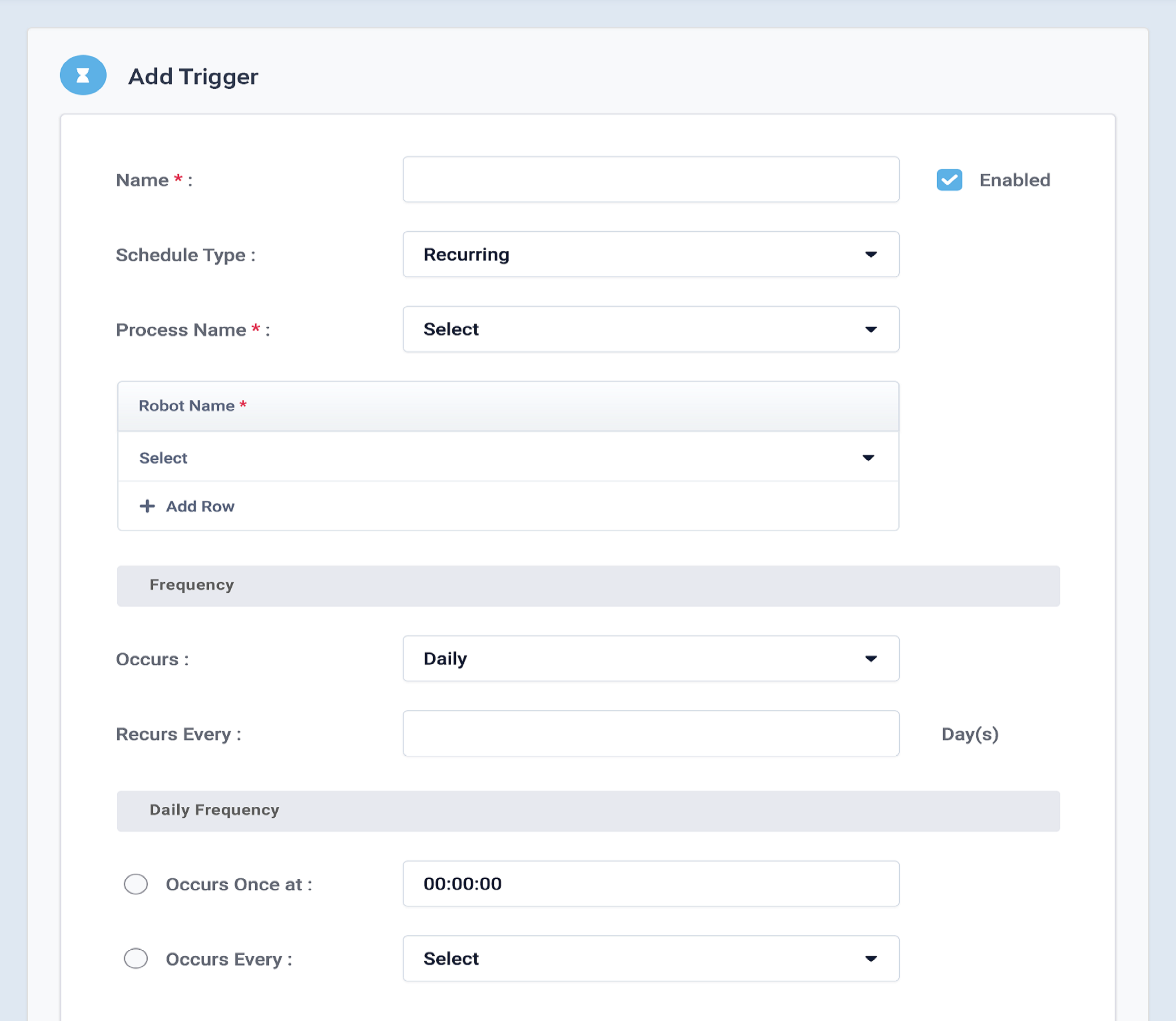 BOT Analytics
Visualize the progress of BOT processes based on the Queue items. You will also be able to see the efficiency of the Bots here.