Configuring a Collection Control with 'Static' data
A 'DataSource' window will pop up. Select the datasource type as 'Static' and click on 'OK' button to proceed with the wizard.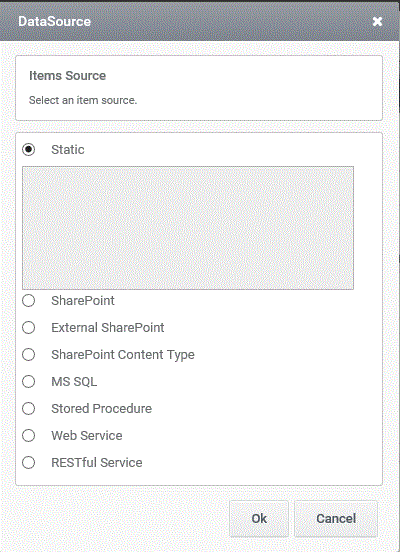 2.Enter the static value that has to be displayed in the collection control in preview and click on 'OK' button.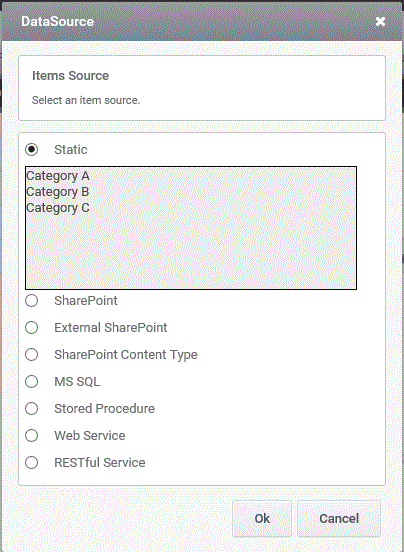 3.In Preview, the static value already configured gets populated in the control.