Permission Set
It is a type of authorization that allows the users to access certain tabs in the BOT Manager. Here you can find the permission set details. A permission set is a group of settings and permissions that allows the users to access the BOT Manager and Studio.
By using permission sets, it is possible to restrict authorization for the users. You may want users to have access to a resource but only to specific fields within that resource in some instances.

Project, Process and Queue permissions can be restricted by administrators and authorized users by clicking on the edit button for each name.

Add permission Set
Click on the ADD button on the top right.
Type the Permission name and Description. Click on the Save button.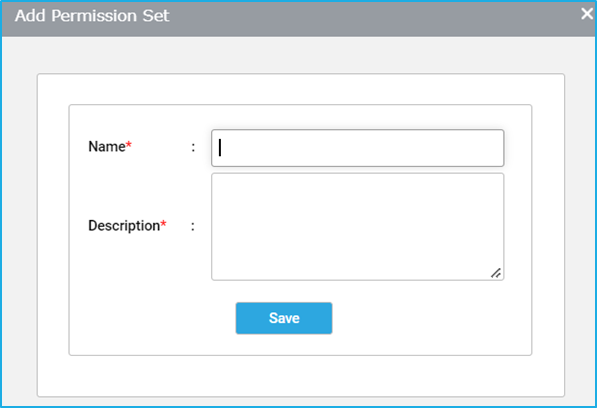 Check the boxes to grant permissions [View, Edit, Execute and Delete] as per the requirement and Click on Save.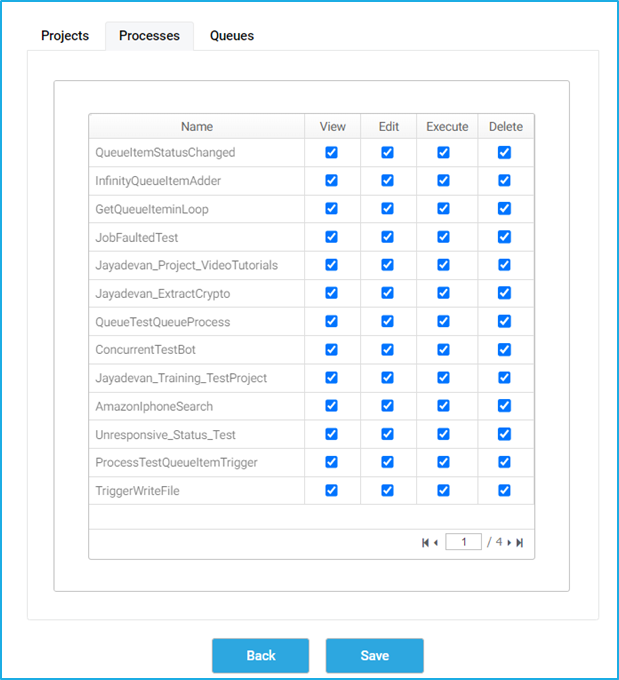 User Manage
After creating a permission set group and adding permission sets to it, add the user to a group where user will have the assigned privileges. The below screenshots illustrate how to manage users in permission set.