Holiday Calendar
You can personalize and edit a calendar based on holidays. This calendar can be used to schedule a trigger which could be managed on non-working days.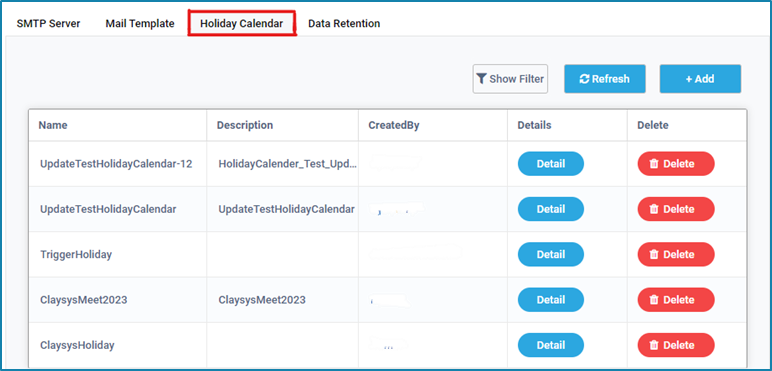 Add Calendar
To create a calendar, follow the below steps:
Click on add button.
A popup window appears, provide a valid calendar Name and Description.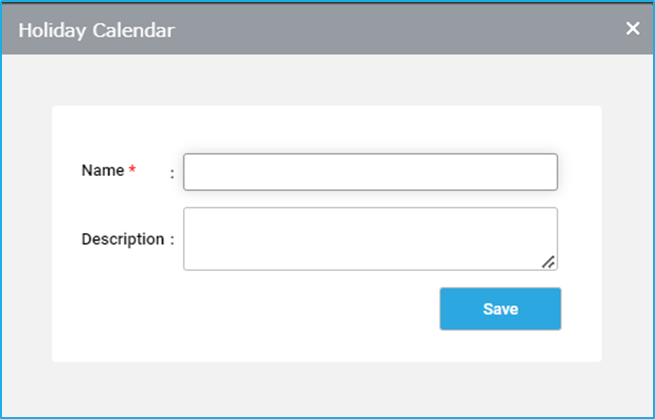 Edit Calendar
To add the date to the calendar, click Details against the calendar name. A wizard appears where you can customize the date and provide the details.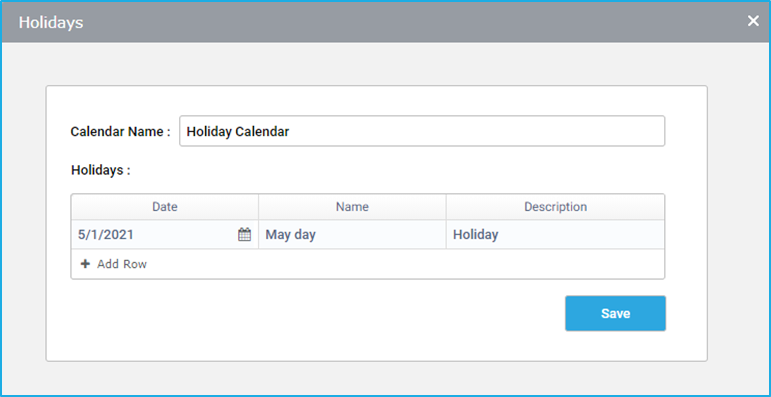 Click save. The calendar is thus updated.
The created calendar can be edited by clicking on the Details button against each calendar.
Delete Calendar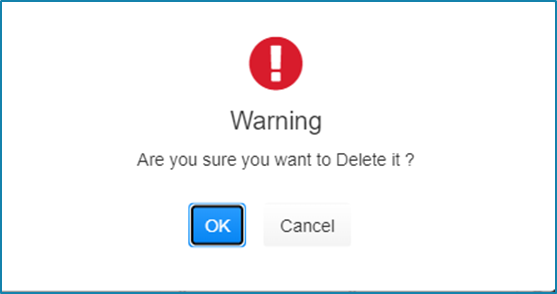 When we click the Delete button for a specific Holiday Calendar, a Warning pop-up window will appear, giving us the opportunity to either confirm the deletion by selecting the "OK" option or to cancel it.