Download NuGet Package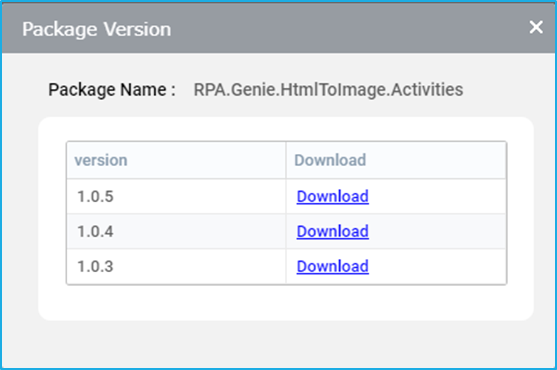 The "View" option can be found in the NuGet Package's Details column. A pop-up window called "Package Version" will appear when we click on this option.
Two columns are available here, one for checking the NuGet package version and the other for downloading the specific NuGet Package version that is needed.